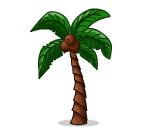 MEXICAN TILE RESTORATIONS
FRONTIER OF PALM BEACH, INC. TILE & MARBLE INSTALLATIONS & RESTORATIONS. SERVING: WEST PALM BEACH,
SINGER ISLAND JUNO BEACH, PGA, JUPITER FLORIDA. LIC. U-12504, PHONE 561-339-628
Saltillo tile, or mexican tile, is a beautiful tile made of firedclay. The many color variations and rugged appearance make saltillo a bold
statement in your home. Those who have saltillo love it, but are often overcome with how to maintain or refinish it. That is where we can
help! We know how to clean, strip, restore and refinish your saltily to it's original beauty, making it easier to maintain. You will
soon remember how beautiful your floor used to be! See our pictures below of saltillo jobs we have done in the West

Palm Beach area.
Frontier of Palm Beach is licensed in Palm Beach County Florida. Specializing in the installation, restoration, stripping, repairing, staining,
sealing of Mexican (Saltillo) terra cotta tiles.
You have two options with the Saltillo tiles. The first part of regular maintenance which you should do every 1-2 years depending on the amount of usage. And that is aggressively cleaning the Saltillo tiles by hand and the resealing the pavers with a matt (low sheen) or glossy finish depending on the homeowners preference. The other option if for Saltillo tiles that have gotten pretty dirty over the years and need to be stripped, cleaned, and resealed. This is a lot more labor intensive but can bring back the beauty of your floor without having to replace it.
Saltillo tiles are beautiful tiles and with proper cleaning practices and products and good cleaning and resealing every 1-2 years they should remain one of the staples of your home for many years to come. We also demo, repair and replace any cracked or broken tiles. As well as matching grout colors and staining the Saltillo tiles to match existing tiles or custom tile installation. I have included some images of my many Saltillo tile projects.
Please call us at 561-339-6282 for any questions at all. Frontier of Palm Beach, Inc. U-12504
FINISHED MEXICAN TILE RESTORATION.
Please call us any time if you have any questions,
or to schedule an oppointment for a free consultation.
Frontier of Palm Beach, Inc. Serving northern
Palm Beach County Florida, License U-12504
STRIPPING LAYERS OF SEALER BY HAND.
TILE REPLACEMENT
APPLYING ONE OF MANY COATES OF SEALERS.